Joplin Tornado, 10 Years Later
USA
Reported by Convoy of Hope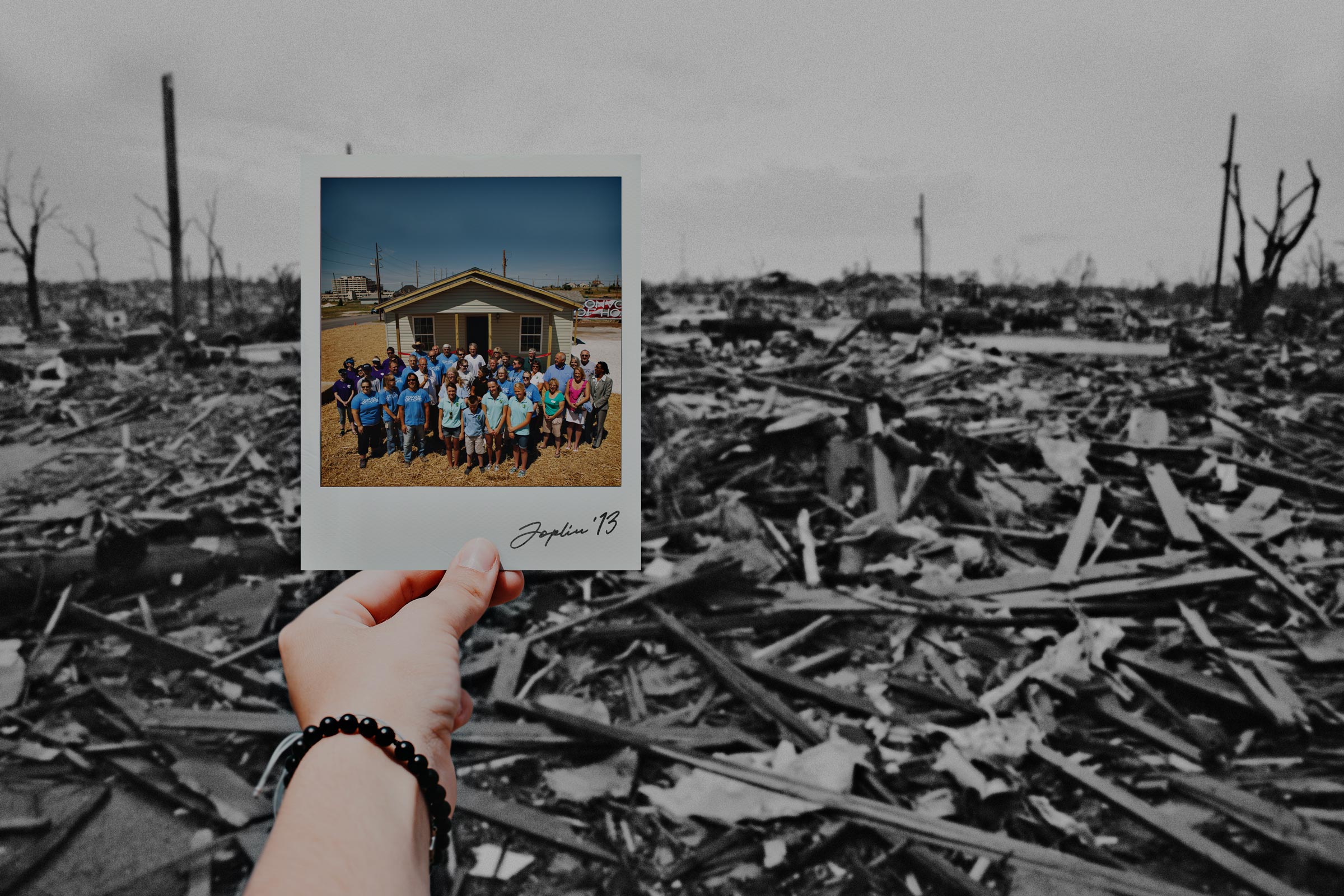 It's been 10 years since an EF-5 tornado ripped through the city of Joplin, Missouri. It was a devastating time for the Southwest Missouri area, as 161 people lost their lives.
Within hours, Convoy of Hope was on the ground with relief supplies. Over the next three years, Convoy would mobilize thousands of volunteers to help the people of Joplin recover from the storm.
On Saturday, May, 22 Convoy of Hope reunited with many of those who experienced the storm in order to commemorate the anniversary.
This week, Convoy is releasing a series of videos in remembrance of those days — the people we lost, and the ways that you helped serve hurting people.
A Time to Remember
Convoy of Hope's 2011 response to the Joplin tornado was a turning point for the organization. Convoy President Hal Donaldson spoke about the experience on the 10-year anniversary of the storm.
Volunteer to Front Runner
Stacy Lamb heard about Convoy of Hope while helping rebuild homes after the 2011 Joplin tornado. Ten years later, he leads dozens of responses each year for the organization.
Long-Term Commitment
In his time volunteering with Convoy of Hope, Bob Brewer had never witnessed devastation like he did in the aftermath of the Joplin tornado. He knew he wanted to be involved for the long haul.
A Turning Point For Convoy of Hope
Convoy of Hope's Kary Kingsland had been part of his fair share of disaster responses, but the 2011 Joplin tornado pushed him and the rest of Convoy of Hope into uncharted waters.