Be Kind to Humankind Week
Reported by Convoy of Hope
Be Kind to Humankind Week is an annual celebration that encourages us to embrace the power of kindness and to spread love and compassion to those around us. It's a weeklong opportunity for people from all walks of life to come together and make a positive impact.
In this article, we'll explore what Be Kind to Humankind Week is all about, delve into its history, discover the dates for 2023, and provide you with a list of inspiring ways to show kindness to others.
So, let's dive in and celebrate the beauty of this remarkable annual event.
History of Be Kind to Humankind Week
In 1988, Lorraine Jara, a teacher and humanitarian, founded Be Kind to Humankind Week.
Lorraine believed in the transformative power of kindness and wanted to create an opportunity for people to focus on acts of kindness and generosity.
Since its inception, this celebratory week has gained popularity and continues to inspire individuals to make a positive impact on the world.
When Is Be Kind to Humankind Week in 2023?
Be Kind to Humankind Week takes place every year on August 25-31. So, the order of the weekdays shifts year to year and it helps participants address different kindness strategies. During these seven days, people worldwide will come together as a celebration of kindness to show compassion in their communities.
It's a time to make a difference, engage in acts of kindness, and inspire others to join the movement of creating a more caring and supportive world.
Daily Ways to Practice Kindness
Forgive Your Foe Friday
Showing forgiveness is one of the best things you can do for yourself and for others. Forgive yourself when you make a mistake. Forgive others and look for reconciliation in difficult relationships. Your mental, emotional, and even physical health will experience a boost.
Speak Kind Words Saturday
Practice mindful and kind words throughout the week. Speak kindly on Saturday, which can help you focus on that goal. But every day, be mindful of your language, speak positively, and encourage others. Compliment someone, offer words of support, or share a genuine smile.
Sacrifice Our Wants for Others' Needs Sunday
By now, you're seeing the positive overlap in the days of Be Kind to Humankind Week. Thoughtfulness, forgiveness, and kind speech all shift your focus from yourself to others. But here's a wonderful reality: any "sacrifice" you make while serving others will end up increasing your own health and well-being.
Motorist Consideration Monday
Think of the last time you reacted angrily at another driver's inconsiderate behavior. It only added more tension and frustration to your commute. As you determine to drive courteously, you can watch the stress melt away from your times behind the wheel.
Touch a Heart Tuesday
Look for opportunities to say the three most significant words in any relationship — "I love you." But make sure it's more than just a verbal sentiment. Give someone a plant or flowers to brighten their day. Offer compliments at every opportunity. Volunteer at a hospital or nursing home. Put your love into action.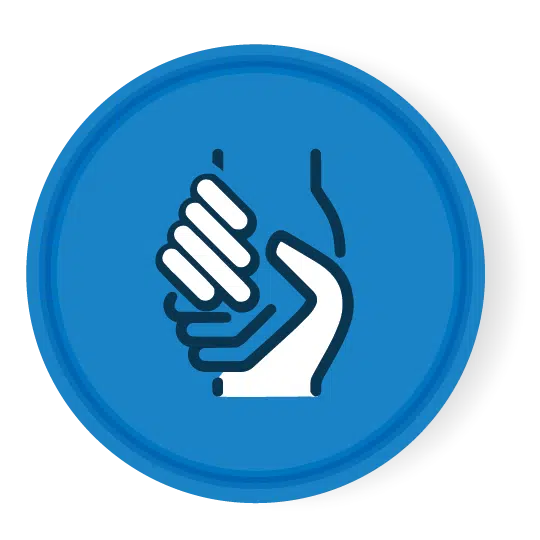 Willing to Lend a Hand Wednesday
Offer to watch over your neighbor's house while they're away, lend a hand to a busy parent by offering to babysit, or assist an elderly person with their errands. These acts of service demonstrate the power of empathy and strengthen the bonds within our communities. Live out Wednesday's helping theme throughout the week.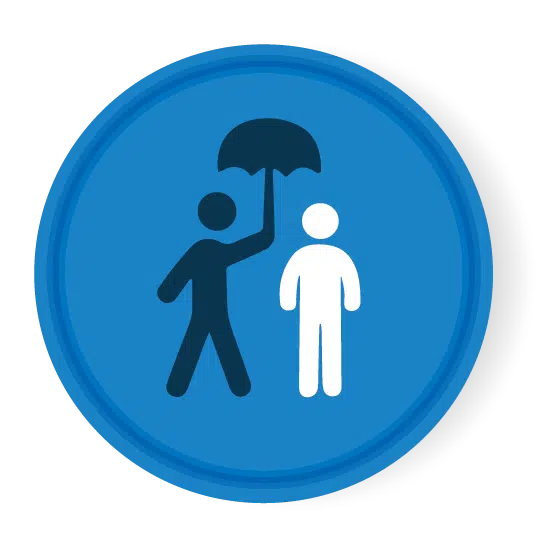 Thoughtful Thursday
Dedicate a day during the week, such as Thoughtful Thursday, to connecting in thoughtful ways with others. Write kind notes or send uplifting messages to your friends, family, and colleagues. Express your gratitude and appreciation for their presence in your life. Try to be more aware of others' feelings. And don't forget the basics — "please," "thank you," "excuse me," and "you're welcome."
BONUS PRACTICE
Random Acts of Kindness
Surprise someone with a random act of kindness. It can be as simple as holding the door open for a stranger, offering to help carry groceries, or buying a coffee for the person in line behind you. Small acts of kindness can brighten someone's day and create a positive ripple effect.
BONUS PRACTICE
Cultivate Kind Thoughts
Take a few moments each day to cultivate kind thoughts toward yourself and others. Practice self-compassion and extend your compassion to those around you. Engage in positive self-talk and spread positivity wherever you go.
Next Steps
Be Kind to Humankind Week is an annual celebration that invites us to spread love, compassion, and kindness. Founded in 1988 by Lorraine Jara, this weeklong event encourages individuals to offer a helping hand, perform acts of kindness, and make a positive impact on the lives of others.
In 2023, Be Kind to Humankind Week will again take place August 25-31. Make this a time to engage in thoughtful gestures, random acts of kindness, and uplifting words. Together, we can all make a difference and create a world where kindness is celebrated — not just during this week, but every day of the year. Join the movement, spread kindness, and be the change you wish to see.
…
Convoy of Hope, a faith-based nonprofit organization committed to showing kindness around the world, offers six key avenues to tangibly make a difference in people's lives. Visit convoy.org to discover how you can show kindness to children, women, families, and communities around the world.