World Children's Day
Reported by Convoy of Hope
Children around the world hold the key to our future, and it's our responsibility to ensure their well-being and protection.
World Children's Day, a significant international observance, shines a spotlight on the rights and welfare of children.
In this article, we'll discuss:
What Is World Children's Day?
World Children's Day — sometimes called International Children Day — is an annual event dedicated to advocating for and promoting the rights, well-being, and protection of children across the globe.
It serves as a powerful reminder that children are our most precious asset and deserve to grow up in safe, nurturing, and inclusive environments. This special day was established to raise awareness about the challenges faced by children and to encourage individuals, communities, and nations to take action for their betterment.
When Was World Children's Day Created?
The story of World Children's Day begins on November 20, 1954, when the U.N. General Assembly established Universal Children's Day. This momentous occasion took place as a response to the collective recognition of the need to prioritize children's rights and well-being on a global scale.
The Declaration of the Rights of the Child
Five years later on November 20, 1959, the U.N. General Assembly adopted the Declaration of the Rights of the Child, a remarkable document that outlined the fundamental rights and freedoms that every child should enjoy.
This pivotal declaration aimed to ensure that children worldwide were protected from discrimination, neglect, and exploitation.
It became the cornerstone for future endeavors to safeguard the rights and welfare of millions of children.
Inspired by the World Conference for the Well-Being of Children
The establishment of World Children's Day was also influenced by the World Conference for the Well-Being of Children, which took place in Geneva, Switzerland, in 1925. This conference brought together representatives from different nations, who discussed and shared ideas on how to enhance the lives of children around the world.
It emphasized the importance of dedicating a special day to focus on children's rights and celebrate their unique contributions to society.
The Evolution of World Children's Day
Since its inception, World Children's Day has evolved into an annual event that raises awareness about children's rights and empowers individuals and communities to take action.
While not a public holiday, it serves as a platform for advocating for equal opportunities; access to education; health care; and protection against violence, exploitation, and discrimination.
When Is World Children's Day 2023?
In 2023, World Children's Day will be celebrated on November 20, just as it is every year.
Mark this date on your calendar as an opportunity to observe children's day and to honor and empower kids worldwide.
Ways to Celebrate World Children's Day
Organize Games & Activities
Create a joyful and engaging atmosphere for children by organizing games, sports activities, and interactive sessions.
Encourage their participation, foster teamwork, and promote the values of friendship, fairness, and inclusivity. These activities provide fun while teaching important life skills and promoting physical and mental well-being.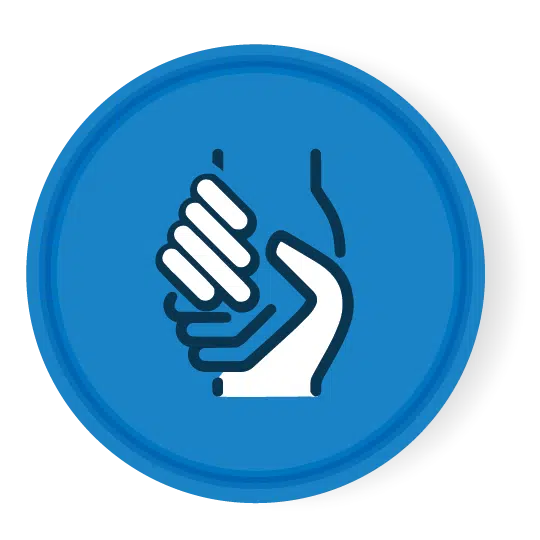 Support Child-Centric Organizations
Explore ways to support organizations that work tirelessly to protect and uplift the lives of children. Consider sponsoring a child or making a donation to reputable charities focused on providing education, health care, and other essential services to underprivileged children.
Your support can make a profound difference in improving their quality of life and giving them a chance for a brighter future.
As just one example of a child-centric organization, Convoy of Hope is committed to growing its Children's Feeding initiative and feedONE campaign worldwide.
The organization currently feeds more than 533,000 children around the world regular, nutritious meals. Convoy of Hope is also focused on combating poverty through a series of initiatives that improve children's lives in participating communities.
Raise Awareness
Utilize the power of your voice and social media platforms to raise awareness about World Children's Day.
Share informative articles, stories, and resources highlighting the importance of children's rights and the challenges they face. Encourage your friends, family, and online community to join the conversation and take action for the welfare of children.
Educate & Advocate
Take this opportunity to educate yourself and others about the various issues affecting children globally. Learn about child labor, child trafficking, lack of access to education, and other pressing challenges.
By becoming informed advocates, we can work together to create lasting change and ensure a safer and brighter future for every child.
Engage With Children
One of the most powerful ways to celebrate World Children's Day is by actively engaging with children in your community. Spend quality time with them, listen to their thoughts and ideas, and encourage them to express themselves.
Offer mentorship, guidance, and support — nurturing their talents and helping them realize their potential.
Next Steps
World Children's Day is a celebration of the resilience, strength, and potential of children across the globe. It's a reminder that each child deserves to be protected, nurtured, and empowered.
As we observe this special day on November 20, let's unite to advocate for children's rights, raise awareness about their needs, and take meaningful actions to ensure their well-being.
Together, we can create a world where every child can flourish, dream, and build a better future for themselves and generations to come.